Part of my responsibilities at the shelter included marketing the dog's personalities to the public.
This is an example video I edited and voiced over. I created a few of these videos a week to advertise long term shelter dogs in a more personal way than a photo could describe. 
I designed the 2015 license poster that was mailed out to all franklin county vet offices, pet stores, and groomers to display in their lobbies.
The purpose of this poster was to remind people that every year they need to license their dogs. This poster was also modified to be posted on the shelter's facebook page.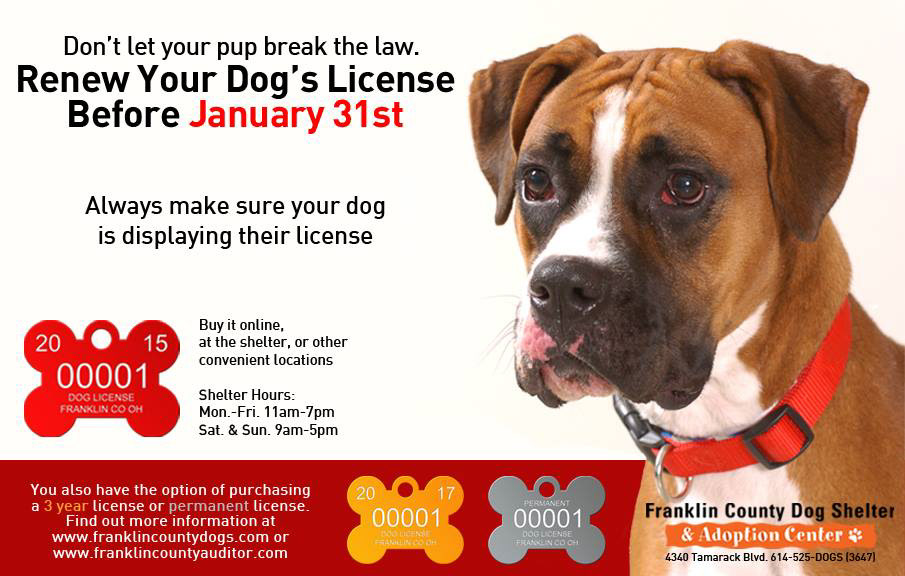 I designed many assets for the website and social media.
Their main purpose was to show off long term shelter dogs. I coordinated with volunteer professional photographers to get high quality shots of the dogs. These pictures give the public a small insight into the dogs' personalities.